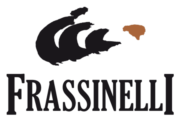 Soil and vineyards
The soul of a wine is narrated by its soil, it interprets an equilibrium – the land, the microclimate, the production method, the natural conditions which a vine breathes lifelong.
The Frassinelli business respects and has always respected the composition of the different soils cultivated: it evaluates quality in its equilibrium with the climatic characteristics which entrust a suitable home to the chosen grape variety.
In the Frassinelli vineyards there are four types of soil present different in composition and geographical position. Some have a toponym which describe clearly and reinforce tightly the link with the grape varieties which have been entrusted since 1966.
On the plain of Mareno di Piave there are two micro-zones denominated Geron and Baorche, characterized by a sublayer of sand and gravel deposited in the Quaternary, one million eight hundred thousand years ago.
In the Geron area the well-balanced presence of clay and sand, a small quantity of lime, a good dose of gravel (composed of rounded stones) which emerge to the surface, permitting an optimal rain penetration in the deeper layers avoiding dangerous stagnation, providing a well-balanced presence of sugars, acidity and aroma precursors. Raboso Piave and Incrocio Manzoni 6*0*13 are cultivated in this micro zone.
The micro-zone of Baorche is more extensive and is characterized by a good presence of clay which in holding longer water renders the soil less sensitive in the dry summer periods, while the gravel which form the skeleton of the deeper layers ensuring perfect drainage. An appropriate dosage of microelements and organic substances provide the grapes an optimal maturation and ideal acidity. Pinot Grigio, Glera, Chardonnay and Cabernet Franc are cultivated in this area.
On the hills of Conegliano Valdobbiadene, declared Patrimonio dell'Umanità -UNESCO/ UNESCO World Heritage in 2019, the vineyards cultivated by the Frassinelli business are located in Santa Maria di Feletto and in Formeniga.
In Santa Maria di Feletto the soils are called Feletti, one of the areas that characterized the denomination of Conegliano Valdobbiadene. The sublayer is formed by a rough conglomerate of carbonate nature, originated in the Miocene, on which a reddish soil has developed with mounds of clay which permit the live roots to reach a high quality of deepness and to guarantee a sufficient water reserve. The quality of this soil renders an intense aroma   and equilibrium and a pleasantness to the palate.
The areas of Formeniga are part of Ogliano terroir and are characterised by a sublayer of marly given that the wurm glacial deposits and by a rough texture which permits good drainage but does not defend the lifespan from drought periods. This ground provides delicacy and a clear territorial imprint given by floral aromas.