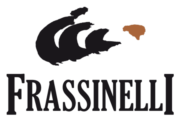 Wines
Prosecco DOC Treviso Frizzante "Spago"
Grapes: Glera
Grapes production area: Mareno di Piave – Baorche
Soil type: a good presence of clay which in holding longer water renders the soil less sensitive in the dry summer periods, while the gravel which forms the skeleton of the deeper layers ensuring perfect drainage. An appropriate dosage of microelements and organic substances provide the grapes an optimal maturation and ideal acidity
Winemaking: tank method Martinotti – 30 days
Alcohol: 11% Vol.
Residual sugar: 8 g/l
Tasting notes: notes of nectarine and wisteria flowers. On the palate is pleasantly dry and crispy.