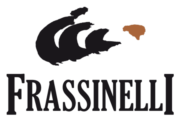 Wines
Rosé IGT Marca Trevigiana "Spago"
Grapes: Merlot, Raboso
Grapes production area: Mareno di Piave – Baorche
Soil type: good presence of clay and an appropriate dosage of microelements and organic substance, covering the gravel that forms the skeleton of the deeper layers, provide the grapes an ideal maturation and good acidity
Winemaking: tank method Martinotti, the second fermentation lasts for 30 days
Alcohol: 11% Vol.
Residual sugar: 8 g/l
Tasting notes: clear, bright pink color. fruity aroma with plum, red berries and blackberry notes. Pleasantly refreshing at the end.